Bobrick NZ website just launched!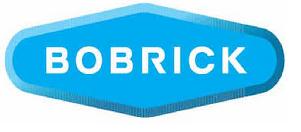 Bobrick helps design professionals achieve their vision and commercial building owners better serve their patrons by providing washroom accessories, toilet partitions and specialty products that deliver high-end, coordinated aesthetics, improved operating costs, hygiene, compliance and sustainability.
ZONE, authorised distributors in NZ for Bobrick and Koala, have launched their shopping site www.bobrick.net.nz to make it easier to purchase excellent quality stainless steel hardware for commercial washrooms.
Select from products available in NZ from our Auckland warehouse and contact one of our quality approved installers to ensure your project is exactly as you pictured it.
If you are a trade customer and want to discuss a project with us, please call us direct on 09 623 1699. All design assistance is in-house and we are able to recommend the best solution for the environment; retail, education, commercial, malls and stadiums - no project is too big or small.
Contact us today!
Posted: Thursday 6 August 2020